Head Student Team 2023 – 2024 
Congratulations to our new Head Student Team on their successful appointments.  We are looking forward to working with them as they bring their ideas to the role. 
A message from our Senior Four 
We are honoured to represent Barr Beacon as the Head Students. We see these significant roles as a great opportunity and privilege to act on behalf of our school.
We look back at our predecessors and recognise the high standards that they have set, their accomplishments and the manner in which they have upheld the Beacon Values.  We realise that we are following in their stead and that we have a chance to continue their work.  We will be collaborating with both staff and students to generate ideas and then drive them forward towards successful implementation. 
With this in mind, we intend to create a safe community within the boundaries of our school, ensuring that everyone is granted the same opportunities, allowing them to develop and grow. 
We will encourage and support students, across all year groups, to take full advantage of all the opportunities on offer, so that we can take our school to even greater heights of success. 
 Head Students: Jada and James  
Taking on the role of Deputy Head Students is something that we will carry out with the upmost respect, as we work alongside the Head Students. 
Our aim is to support fellow Sixth Form students, younger pupils and staff, to make continuous improvements to our school.  We are looking forward to motivating and supporting others to be the best versions of themselves.  With each of us bringing our individual ideas to the role, we hope that, as a group, these ideas will flourish and grow to create our legacy. 
At Barr Beacon School, we pride ourselves on being 'proud to succeed' and as Deputy Head Students, we will take on all new challenges head-on and listen to every voice. We are honoured to not only support others on their journey, but also to finish our final leg at Barr Beacon, by being able to give back to the school that has given us so much.  
Deputy Head Students: Isobel and Katie 
---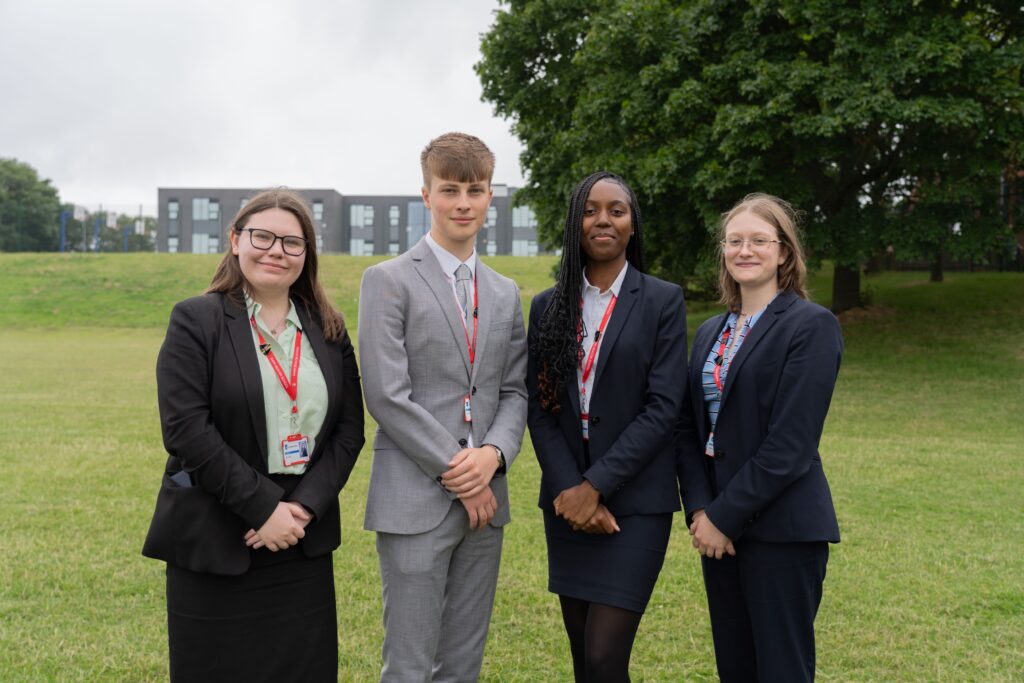 ---
Meet the team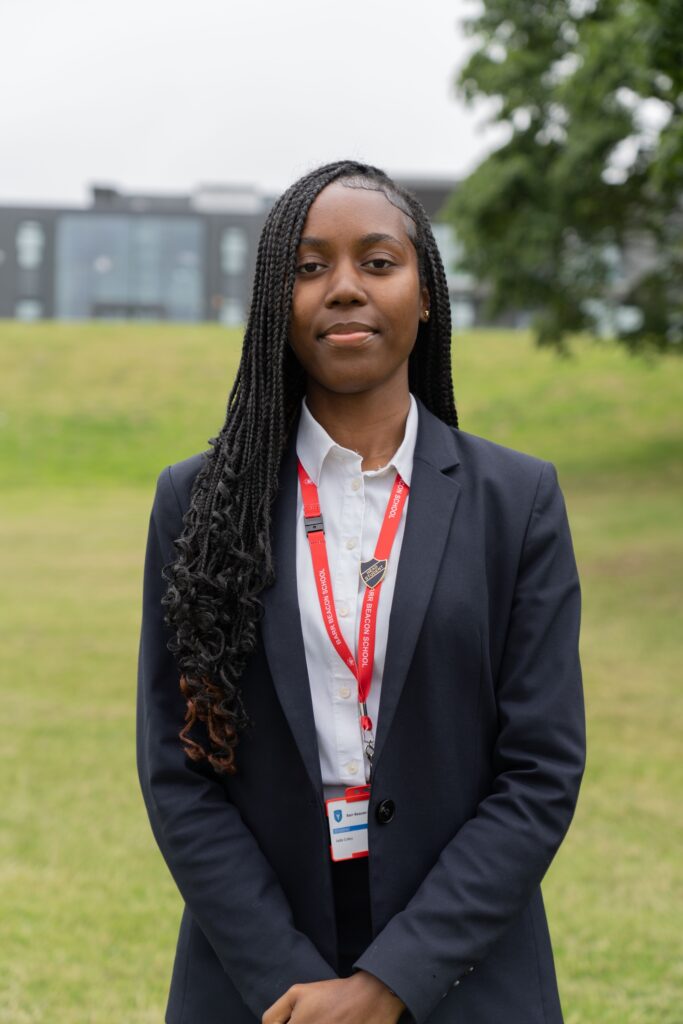 Jada C – Head Student 
In 2017 I joined Barr Beacon School with little idea of just how much I would flourish and excel under the vast array of opportunities that the school would provide.  Resilience, conviction and independence are attributes I have gained as a result of my experiences, shaping me into the person that I am today.  I feel indebted to not only give something back but also to leave a legacy that will withstand changes to come in the future and in turn, better the school community that I have grown to cherish. 
As Head Student, I will promote diversity and establish a community that will work concordantly to consistently be a voice for the students at Barr Beacon. I want to ensure a continuity of the opportunities I have received throughout my years at school, as well as to encourage change, improving the experiences of others. Lastly, I hope to ensure that everyone is treated with the upmost respect and dignity in their learning and development. 
I have grown a lot over the past 6 years under the roles of Prefect, Peer Mentor and School Council Representative and with this growth I have encountered many challenges. I truly recognise the nature of the role and cannot envisage a more rewarding and worthwhile challenge to embark upon, during my final year at Barr Beacon School. 
---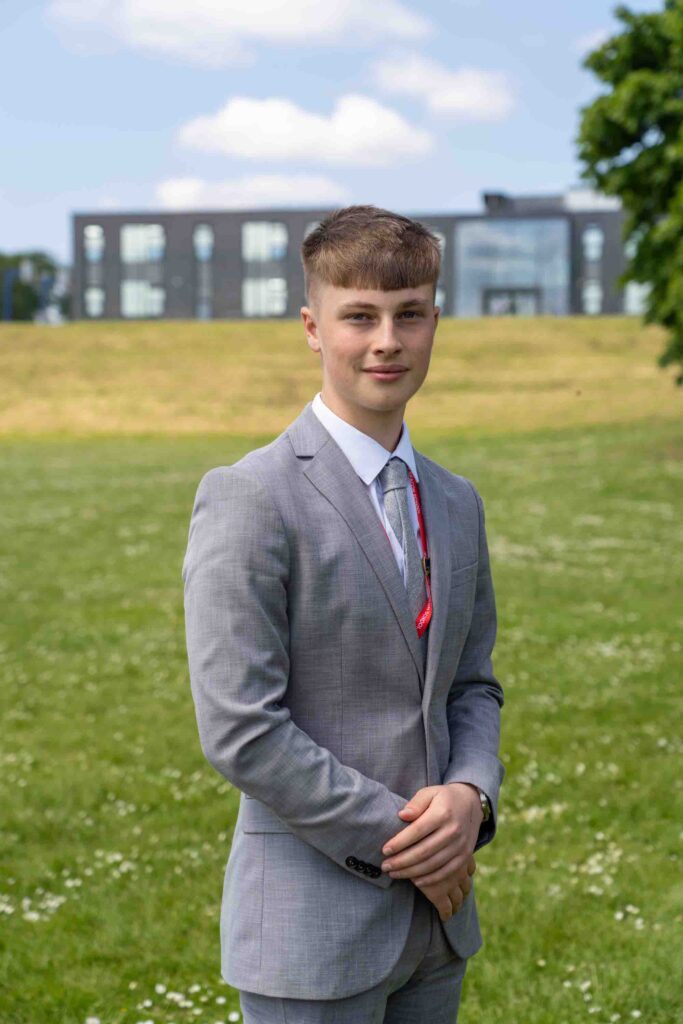 James D – Head Student 
Since joining the school in 2017, Barr Beacon has provided me with an amazing range of opportunities to develop my personal qualities and enhance my skills and interests.   
Highlights of my time at the school include being selected, in Year 12, to participate in a trip of a lifetime to Japan (as part of the Turing Scheme).  Prior to this, I embraced the opportunity of the Erasmus Project, hosting a student from an Italian school for a week. 
I have represented the school both academically and through sport in a number of ways and have found them all fulfilling.  Academically, this has included competing in the UK Maths Challenge on several occasions and the 'Race to the Target' event with the University of Birmingham.  In sport, the school supported my proposal to enter a team into the England Schools Golf Championship. I was also successful in securing the prestigious role of Prefect during my time in Year 11.  
From all the opportunities the school has presented me with, my confidence has grown to a level which I would not have imagined when I first stepped through the school gates in Year 7.  Post Barr Beacon, the positive characteristics I have developed will fuel and help me to further success.
---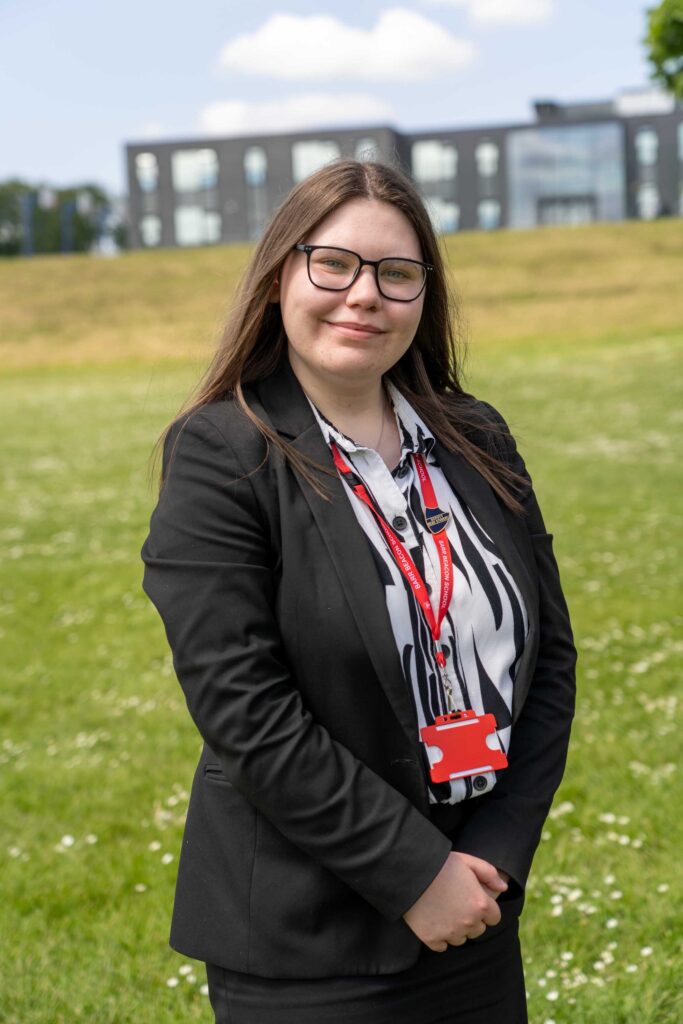 Isobel C – Deputy Head Student 
From the first day I started at Barr Beacon, the school has been supportive, nurturing and given me opportunities to excel. I am proud to have been an ambassador for the Mayor of Walsall to reduce the stigma around mental health.  More recently, I had the pleasure to facilitate and lead a presentation at Imperial College London, presenting to a large group of people, including college professors and doctors. 
These two examples, together with many other activities I have been a part of, have taught me the importance of leadership, working as a team, listening to and learning from others and always being passionate, aiming to be the best in everything I do. 
 I am honoured to be a part of this year's Senior Team and I promise that every day I will endeavour to help make a positive difference to each of you.  I will lead by example and always be driving the school's motto of being 'proud to succeed'. 
---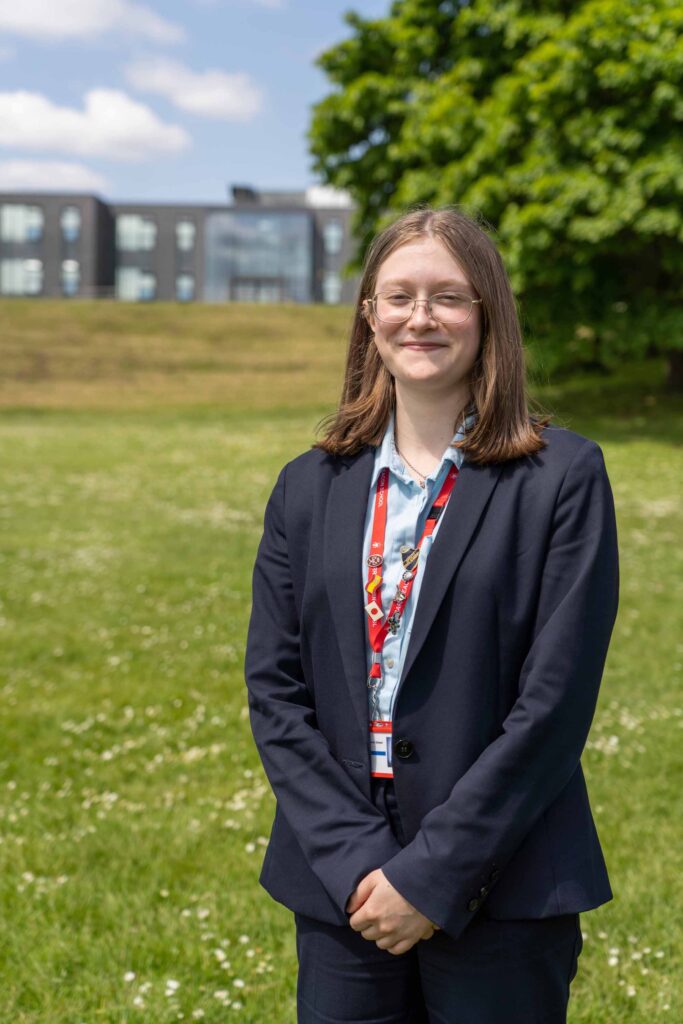 Katie O – Deputy Head Student 
Looking back to when I first joined Year 7, I had no idea how much Barr Beacon School would assist me in cultivating my skills, by providing me with an abundance of opportunities and experiences that have helped me into becoming the resilient, determined and hard-working individual I am today. Whilst working hard I centred my efforts around the quote "Work hard in silence, let success be your noise", because nothing is more powerful than being able to say how hard you worked to achieve your dreams.  
Barr Beacon School has not only guided me but has also pushed me outside of my comfort zone, allowing me to understand that sometimes you need to step outside of the box to reach your full potential. Challenging myself is now something I aspire to do on a regular basis, and it is something I encourage others to try.  
I have taken on many different responsibilities throughout my time at Barr Beacon School, from being a librarian, to becoming a Beacon Values Ambassador and a Prefect, as well as being given the position of Flight Sergeant within the Combined Cadet Force. I have a massive passion for helping others and giving back to those in the welcoming community at Barr Beacon School.  
As Deputy Head Student, I cannot wait to continue and add to the legacy set forth by the previous senior teams, and to work alongside the incredible staff and amazing pupils who help make Barr Beacon a remarkable place to learn.