Year 7 Admissions 2020
This year will be extraordinary under current circumstances but our aim is to help the transition run as smoothly as possible despite the challenges.
We have a range of information for you and your child here on the Induction Page. Please access the Induction video which introduces you to the Headteacher and some key members of staff and key information about our school. There are also activities that we invite year 6 pupils to complete and send them into us so that we can see your work.
If you haven't already please complete the Essential Information Forms below so that we have everything that we need for your child's arrival with us in September.
Admissions Information Booklet
Below you will find three digital forms, please complete each form as soon as possible.
As part of your transition to Barr Beacon School, we'd like to introduce you to different types of learning that you will experience.
Take a look at the different activities from a range of subjects that you will learn about when you join us in September.
We invite you to complete some or all of the tasks and then share them with us.
You can take a picture and send it in or just send us the documents you create.
Please label documents with your name and primary school and send them to postbox@barrbeaconschool.co.uk.
We are looking forward to seeing your work and hope that you have fun taking part in our challenges.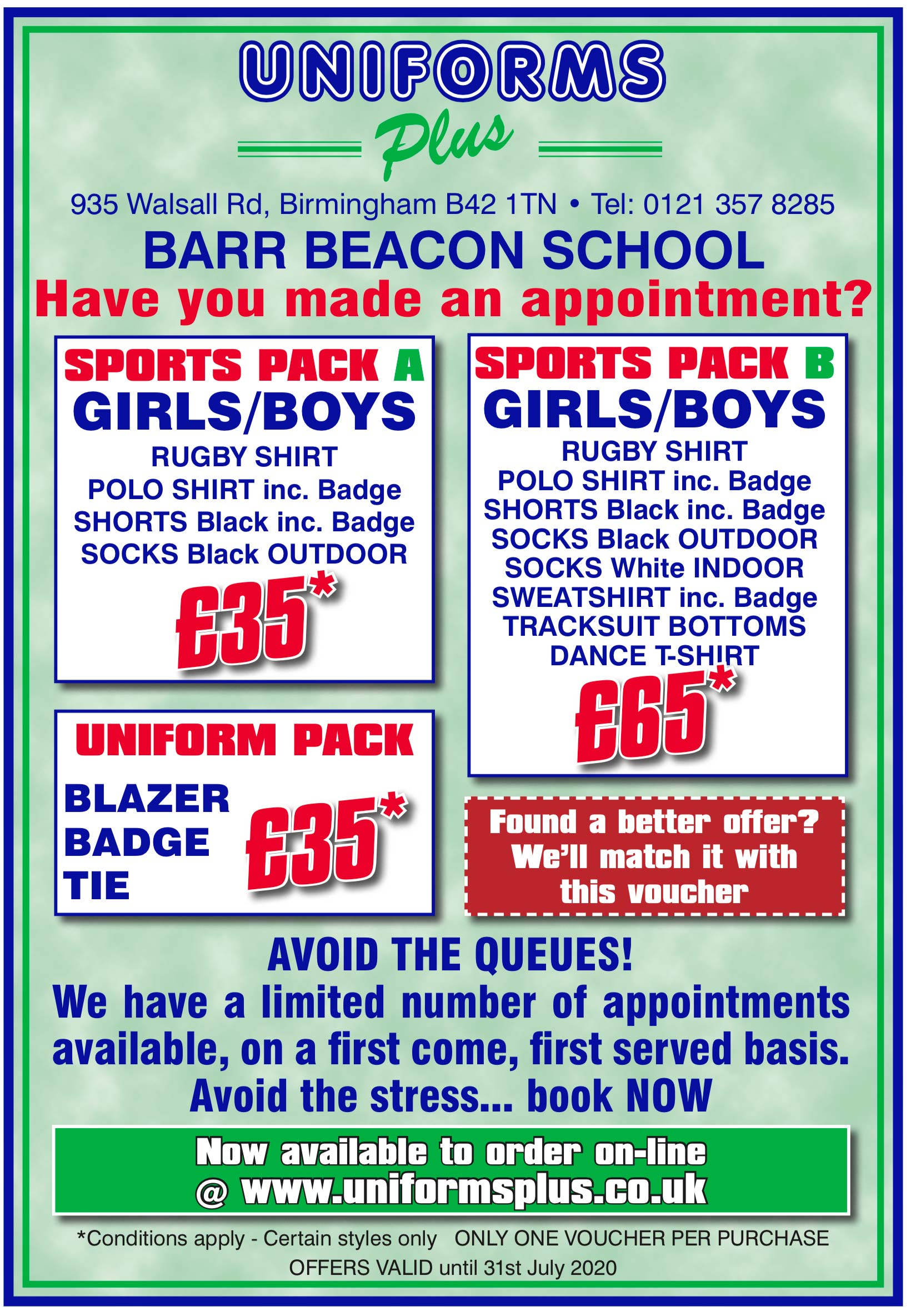 To help avoid the inevitable frustration of having to queue we are offering a limited number of appointments on a first come first served basis for primarily new year seven children who require a little longer making their purchase. Book an appointment now and avoid the stress! We are open as normal for "walk ins". To make an appointment please call: 0121 357 8285" Our online shop is always open: www.uniformsplus.co.uk