Tyne in Year 11 produced this poem to commemorate Remembrance
Close your eyes,
Take a breath.
Just for a minute that's my request.
Pay your respect to those who fought,
To give us the freedom we were brought.
To those who fell,
Those who cried,
Those who tried but sadly died.
So close your eyes
Take a breath.
Remember our heroes:
That's my only request.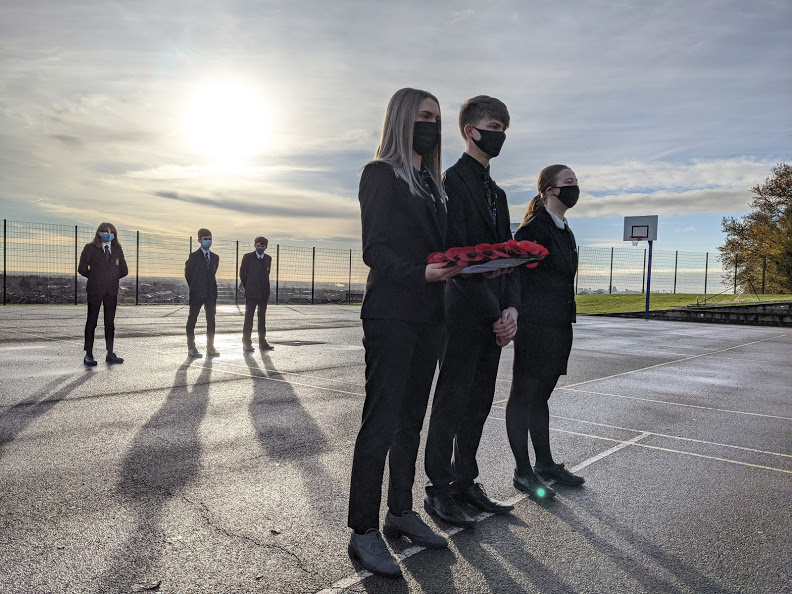 For our Remembrance Commemorations this year our Cadets performed a special ceremony which was introduced by our Flight Lieutenant (and Director of English) Mrs Muller.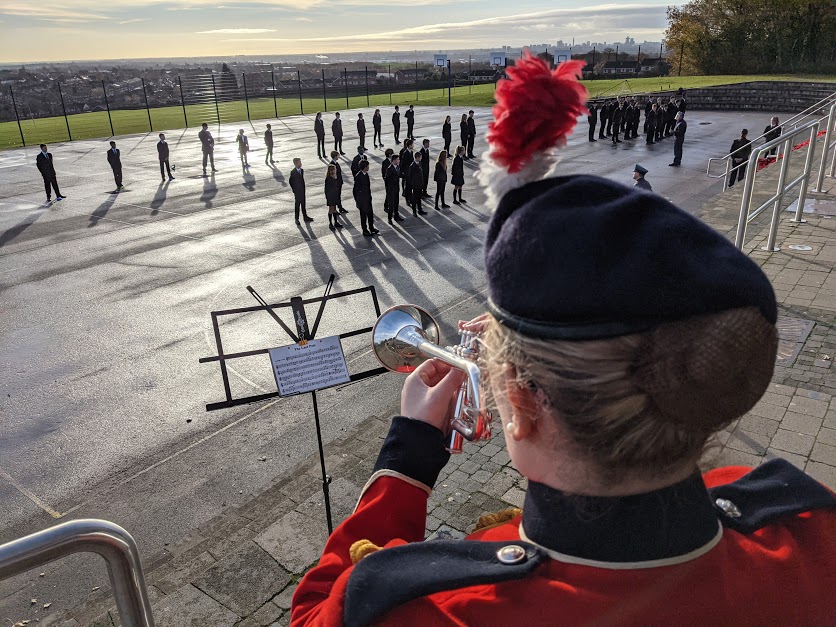 Then Cadets read the poem 'In Flanders Fields'. The Last Post, played by music teacher Miss Chater, heralded the silence and her performance of Reveille concluded it.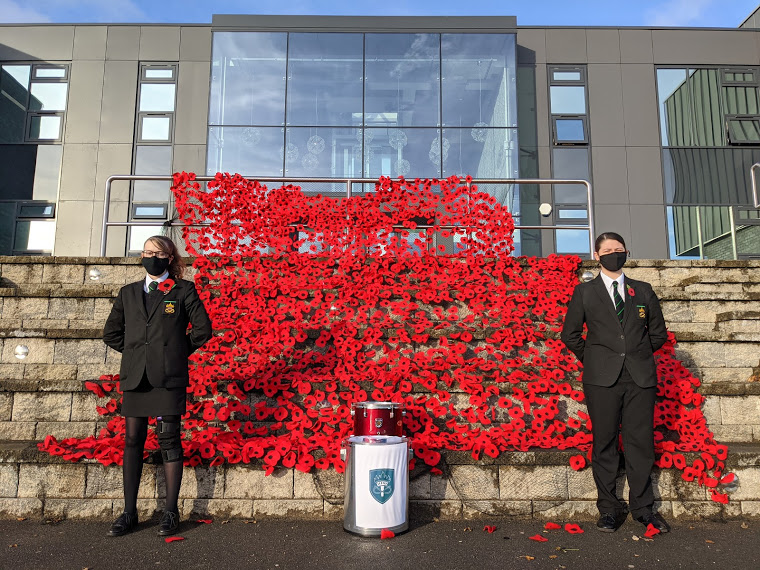 The Kohima Epitaph was then read by a Cadet ahead of the wreath being laid by our Head Boy and Head Girl. The ceremony was broadcast to all form groups.