Over the weekend, 39 Cadets took the opportunity to learn some basic military skills. These included looking after yourself in an outdoor environment, communication in a tactical environment, formations and tactical movement. The days were challenging as it rained during the two days, causing a small stream to form and meander across the training environment, generating the potential for the ultimate mud bath. This however did not deter the cadets, as they threw themselves (some quite literally) into the activities.
Looking after yourself in an outdoor environment.  This included packing your rucksack, looking after your equipment and personal hygiene.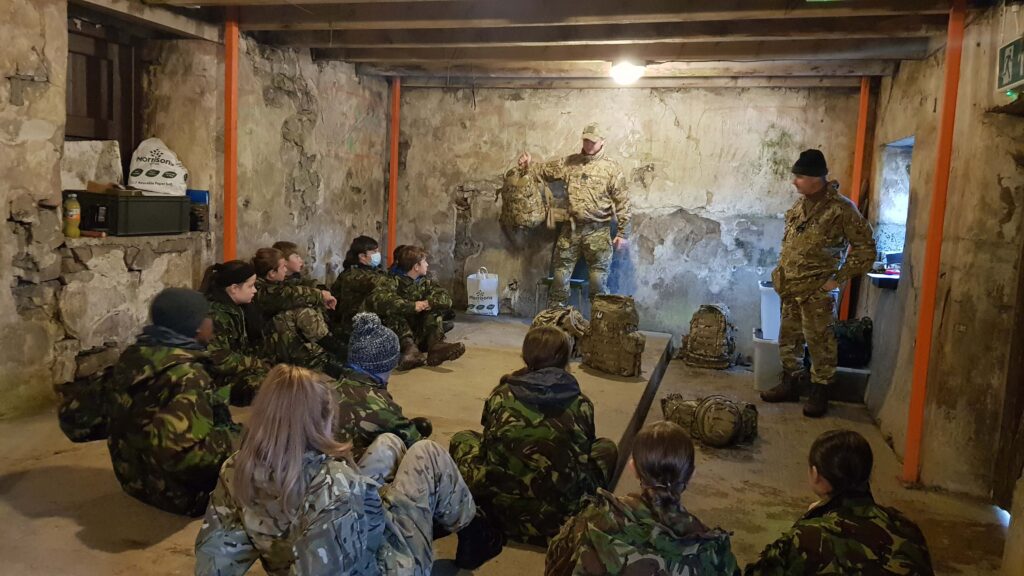 Communication in a tactical environment.  This involves using hand signals to pass messages between people.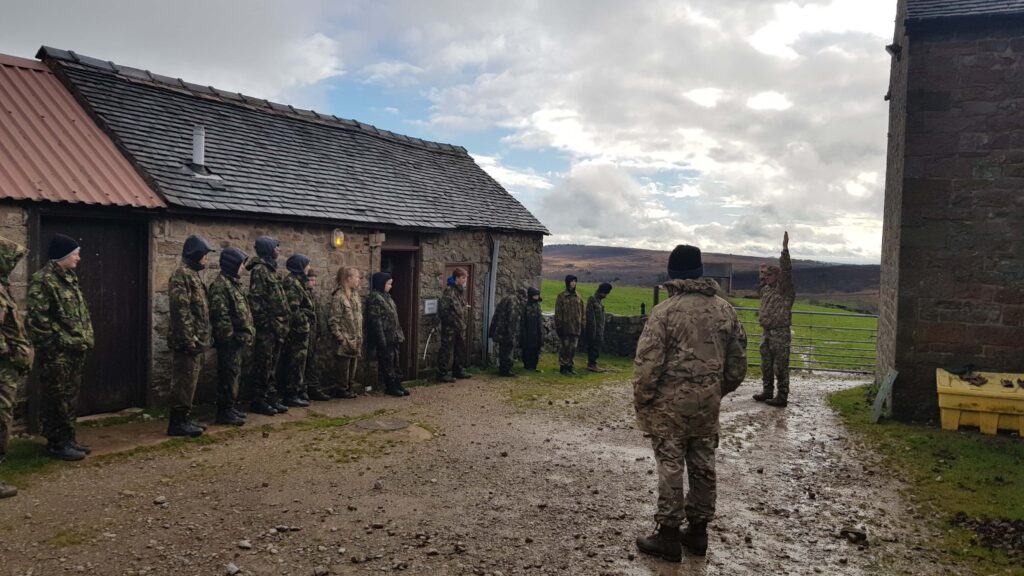 Formations.  How groups of people move in a tactical environment.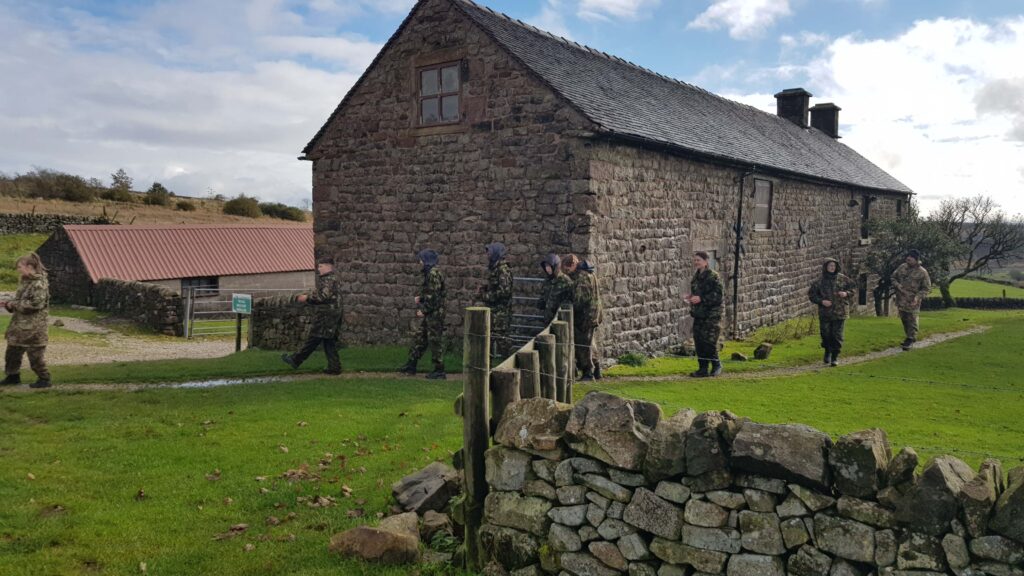 Individual Tactical movement.  How to move across terrain whilst trying to avoid detection.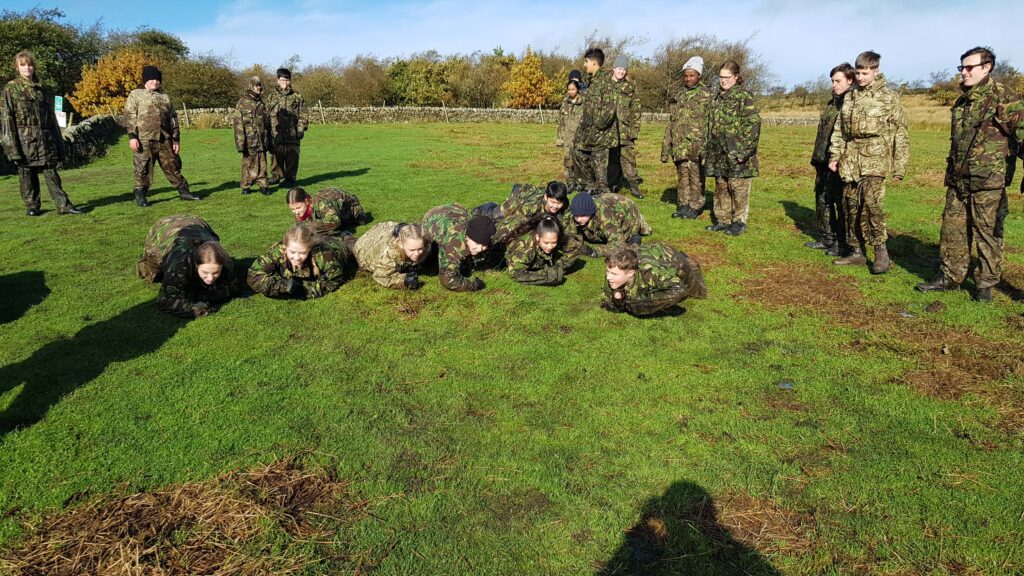 Halloween came early!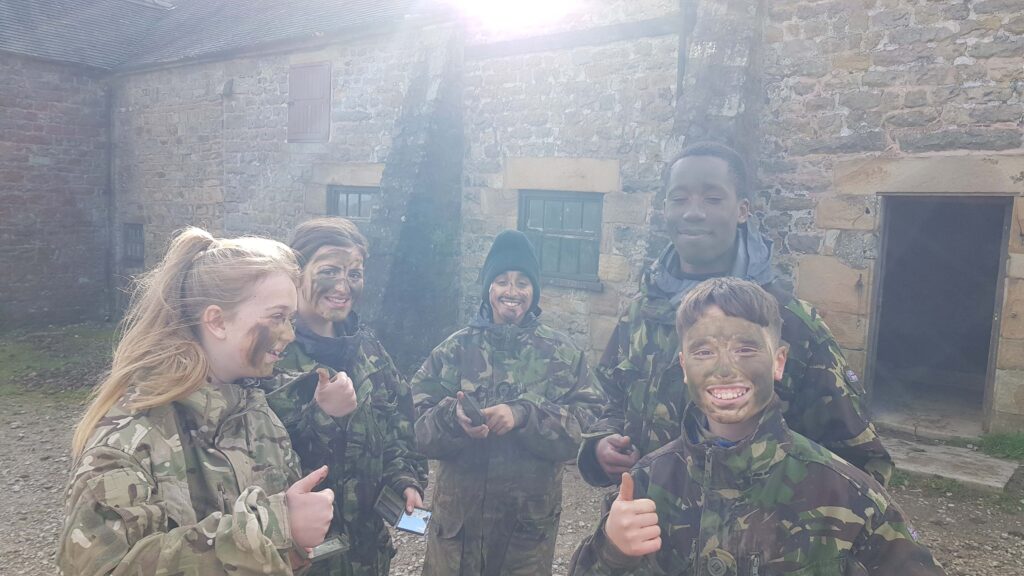 The day culminated with a stalk where half the cadets used the skills they had learnt over the day to try to get as close to an observation post as they could without being seen.  This involved moving as stealthily as possible through the terrain. 
Can you see them?